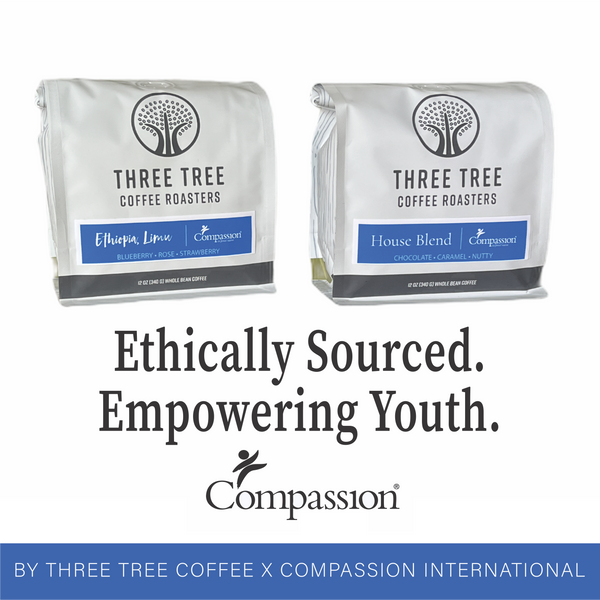 Compassion Coffee Subscription
A coffee subscription from Three Tree Coffee & Compassion International 
Subscribe to receive 12 oz bags of Compassion Blend coffee delivered to your door monthly!

Sourced from our Compassion project regions and roasted by Three Tree, the Compassion Coffee Subscription invites you to savor delicious flavors as you learn how your generosity is making a powerful impact to the communities who provide this delicious coffee.
20% of proceeds go toward Compassion International's mission to release children from poverty.  100% of this product was sourced ethically from empowered coffee farmers.
The Compassion Blend is a smooth and rich blend of Central American coffees that will be consistent for customers who like a more familiar house blend flavor.
Want to give the coffee a try, but not ready to subscribe?  Make a one-time order HERE!
*To read the disclosure about this partnership between Three Tree Coffee & Compassion International, please click HERE.